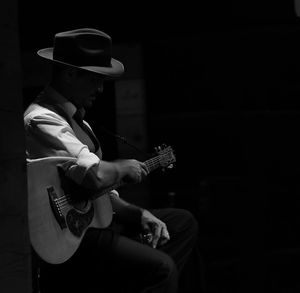 DEAN JOHANESEN
Circus Swing & American Roots Music
Originally from Long Island, NY, now residing in Sarasota FL, Dean is a songwriter and guitarist inspired by historical fiction, speakeasy era Americana and the sounds of Hot Club Jazz, Western Swing and American Roots Music. 
Johanesen's 3rd record titled "Cautionary Tales" is now available on the website and on all streaming platforms. 
Visit the following link to the new release - CAUTIONARY TALES
DEAN JOHANESEN
941-730-5322
djohanesen@gmail.com
*Click on profile picture for hi-res photo files.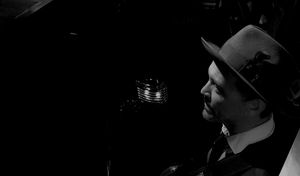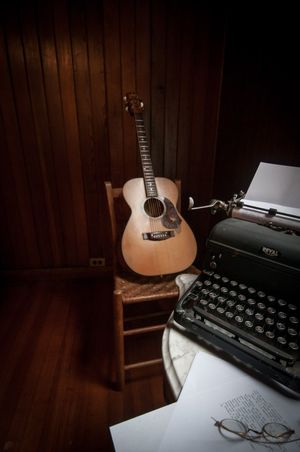 PRESS
"Dean is simultaneously a throwback to an era of gypsy jazz and circuses while pointing the way to what will always be timely: a renaissance man who can play, can sing and communicate with each person that he adds to his ever-growing fan base. With touches of Santana, of Django, of Paul Simon or even Leon Redbone or Dan Hicks and the Hot Licks, Dean's music cuts through the noise of everyday life. Go see him!" 
- Steve Huntington, Sirius/XM Radio Margaritaville 
Highly reminiscent of Father John Misty's newest record, it's really been this year that we've fallen in love with this particular sound. Through the song's five minute runtime, Dean nearly immediately immerses the listener into another atmosphere and decade through his unique instrumental choices that focus heavily on horns to really set the mood. Lyrically speaking, he's also shown extreme great strength in his songwriting, effortlessly painting a picture for the listener to connect the dots through his words. Not only are you imagining what's happening, but it certainly doesn't hurt that the entire vibe makes you feel like you've transported 100 years into the past. In terms of crafting the experience, he's gone above and beyond in nailing every facet of what make this song true to the form of its influences.
- We Write About Music - Editors Picks
"Dean Johanesen spiced up his repertoire of acoustic guitar-driven fare with a sonic palette that calls on Spanish rumba-style instrumentals, speakeasy-era Americana, and swinging hot club jazz dosed in circus tent hues. In addition to original material, his sets are studded with perfectly executed covers of songs like Django Reinhardt's "Minor Swing"..." 
- Leilani Polk, Creative Loafing - Tampa 
"Dean Johanesen is truly a remarkable artist in his ability, professionalism and dedication. His unique sound is unmistakable and his show is polished, but casual, with each song revealing more depth to his talent than the next. I knew of Dean and his music, mostly from area festivals and from songs I wore the needle through on his music…crystal clear, technically amazing and written from the heart. I was a fan before conducting this interview and chances are you'll want to be one after you read it…" 
- Mike Sales, Siesta Sand 
"Louis Jordan meets the Squirrel Nut Zippers!" 
-From A Fan